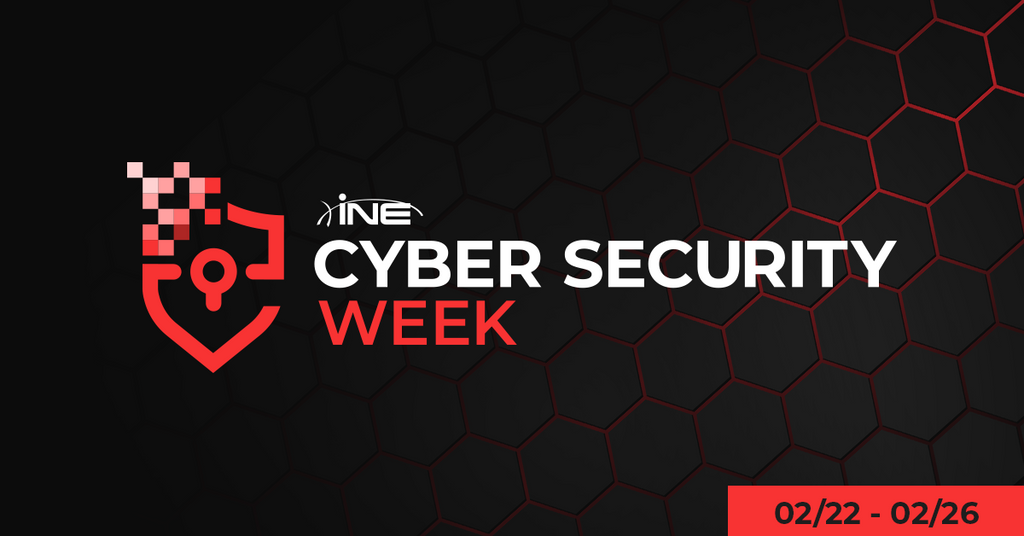 INE Hosts Cyber Security Week
Celebrate All Things Cyber Security with a Week of Webinars, Giveaways and More!
Cary, NC) INE, the premier provider of technical training for the IT industry, is kicking off its latest iteration of Cyber Security Week with a series of free special events and focused content. Cybercrime has spiked some 600% since the beginning of the global pandemic, and it is now more important than ever to ensure security professionals are equipped with the best training tools possible to combat threat actors.
INE's Cyber Security Week will feature a series of engaging and thought-provoking webinars. Join INE Cyber Security Instructor and co-author of "The Pentester's Blueprint" Phillip Wylie, Cyber Defense Instructor Chris Leach, Director of Microsoft Content Tracy Wallace, Director of Community Don Donzal and other special guests for interactive sessions focused on current cyber security events, a history of hacking, how IoT fits into the cyber universe, an introduction to the risks of connected devices, and much more. The series closes out Friday with a Q&A session on how to start your cyber security journey and how to advance your career. Dedicated blogs and Discord chats will feature topics including a beginner's journey to eJPT certification, "A Day in the Life of a Security Team" and "Pentesting 101: Getting in with Social Engineering".  
Participants who attend any of the live events on Monday, Wednesday or Friday will be entered to win exclusive giveaways including a 1 year Premium INE subscription and eLearnSecurity certification exam vouchers. Participants receive an entry for each live event they attend.
For a full schedule of INE's exciting Cyber Security Week, visit our website. 
About INE: 
INE is the premier provider of Technical Training for the IT industry. INE is revolutionizing the digital learning industry through the implementation of adaptive technologies and a proven method of hands on training experiences. INE's portfolio of training is built for levels of technical learning specializing in advanced networking technologies, next generation security and infrastructure programming and development.
---