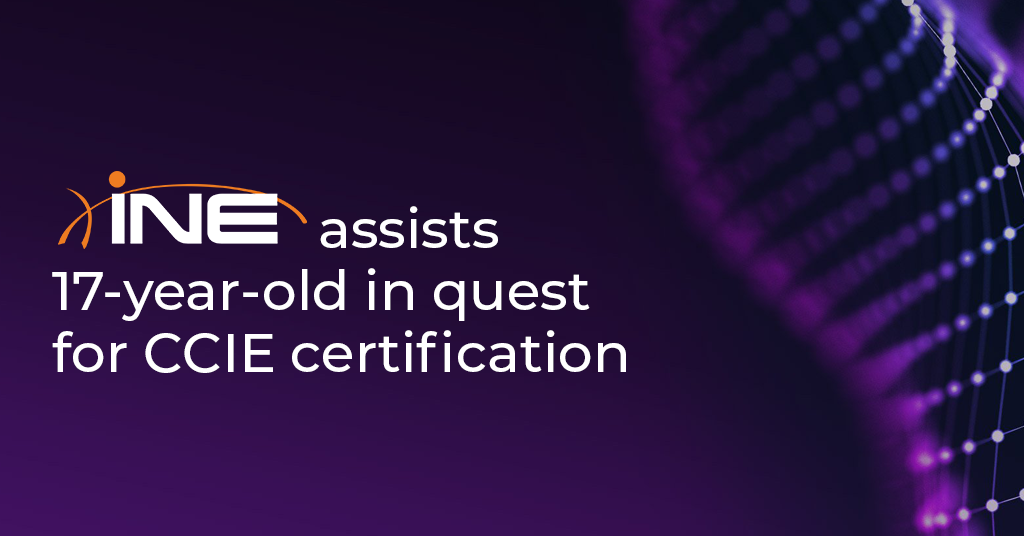 Cary CEO assists 17-year-old from Texas in quest for highest level of IT certification
Michael Hilton of McAllen, Texas, hopes to become the youngest person ever to achieve the world's highest certification level in the I.T. industry. It's called CCIE or CISCO Certified Internetwork Expert.

At a young age, Hilton was a computer prodigy.

"I started around like 3 years old. I kind of took apart my mom's first laptop," said Hilton.

By age 5, he taught himself how to write computer code. Currently 17, the high school junior teaches the language of computer networking to online students.
His reputation along with his goal to achieve CCIE certification attracted the attention of Richard McLain.

"It really is like getting a Ph.D and at his age," said the CEO of Cary-based INE, an IT training company.

McLain said, "I think there was a lot of outreach from the community calling, you know, 'Hey, let's go help this guy really achieve his goal.'"

On his own, Hilton began a GoFundMe page which raised about $600 toward his goal. The exam alone costs nearly $2,000. Then there are the costs associated with preparing for the test.

McLain provided Hilton with free access to INE's training platform as well as study materials and equipment needed for training.

"It was a big surprise, but I was extremely thankful for it," said Hilton.

When COVID-19 caused testing sites in the U.S. to close, McLain arranged to fly Hilton to Australia to take the exam. All he has to do now is study.

"And making sure everything I learn just becomes second nature when I'm asked to apply it," said Hilton.

Hilton expects to take the exam sometime this spring. He also expects to graduate from high school a year early at the end of the current semester.
---